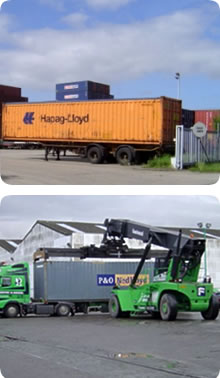 BVBA WIM DEKEYSER was created in 1988 precisely to meet the increasing need for professional investigations in the field of the transport and transport insurance.

In almost 20 years BVBA Wim Dekeyser has become an authority in this field; and is happy to work for the majority of the Belgian Transport Insurers and for many international Groups and Insurers.

In 20 years BVBA Wim Dekeyser has maintained its independency; which we consider as a crucial key to act in an independent way and with full integrity in the hard world of thefts and frauds of all kinds.

In view of the international character of the transport business, we have established contacts all over Europe including the majority of the countries in Central and Eastern Europe.

In some countries we carry out investigations with our own staff (supported by our direct contacts with the local authorities; whether with local investigators) (Holland; France; Germany; Spain).

In other countries we have established a long lasting cooperation with a local independent partner specialised in the same field as we are.( so for instance in Italy; the UK; Greece and Middle and Central Europe).

As far as Belgium is concerned we work in accordance with the legal requirements under a license of Private Investigator issued by the Home Office (Ministère de l' Intérieur).